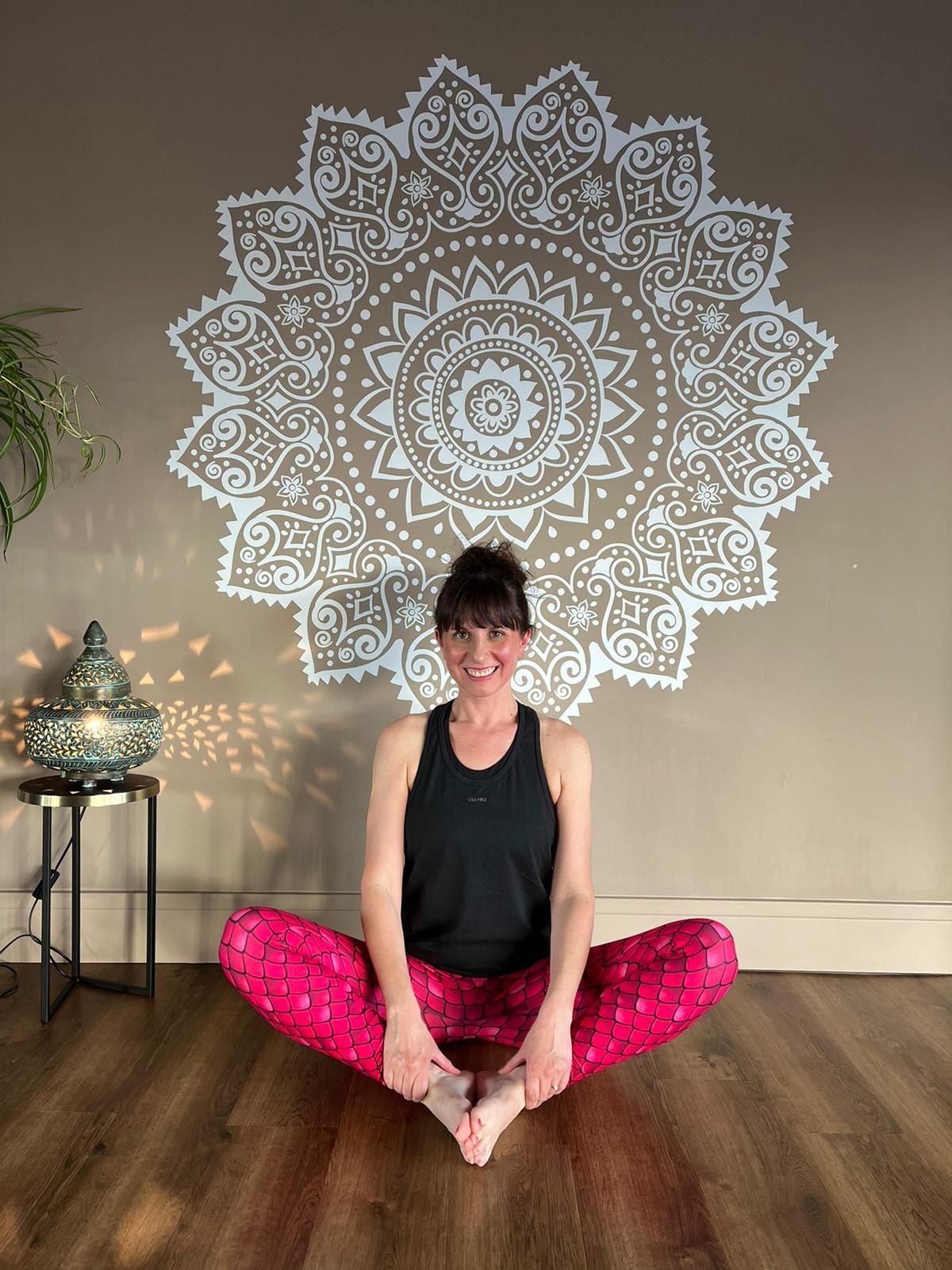 I have always loved keeping fit and first started going to aerobics classes with my Mum when I was 14. In 2003 I qualified as a fitness instructor and began to teach classes in aerobics, step, pilates, and also worked as a gym instructor and as a pool lifeguard. It was around this time that I really discovered yoga and started practicing ashtanga yoga regularly.
As I got a little older I began to experiment with other forms of yoga and try new classes. Yoga helped me relieve stress during university and got me through a PhD, and the breathing techniques helped me with my pregnancies and labour with my two children. After years of dreaming about taking my yoga teacher training,
I finally qualified to teach yoga in 2017 whilst heavily pregnant with my second child.
In my classes I like to develop short sequences and yoga flows, stemming from my ashtanga roots. I also incorporate elements of my fitness background with some pilates and 'legs bums and tums' based toning and strengthening exercises. I like to come away from a yoga class feeling like I have fully worked both mind and body.