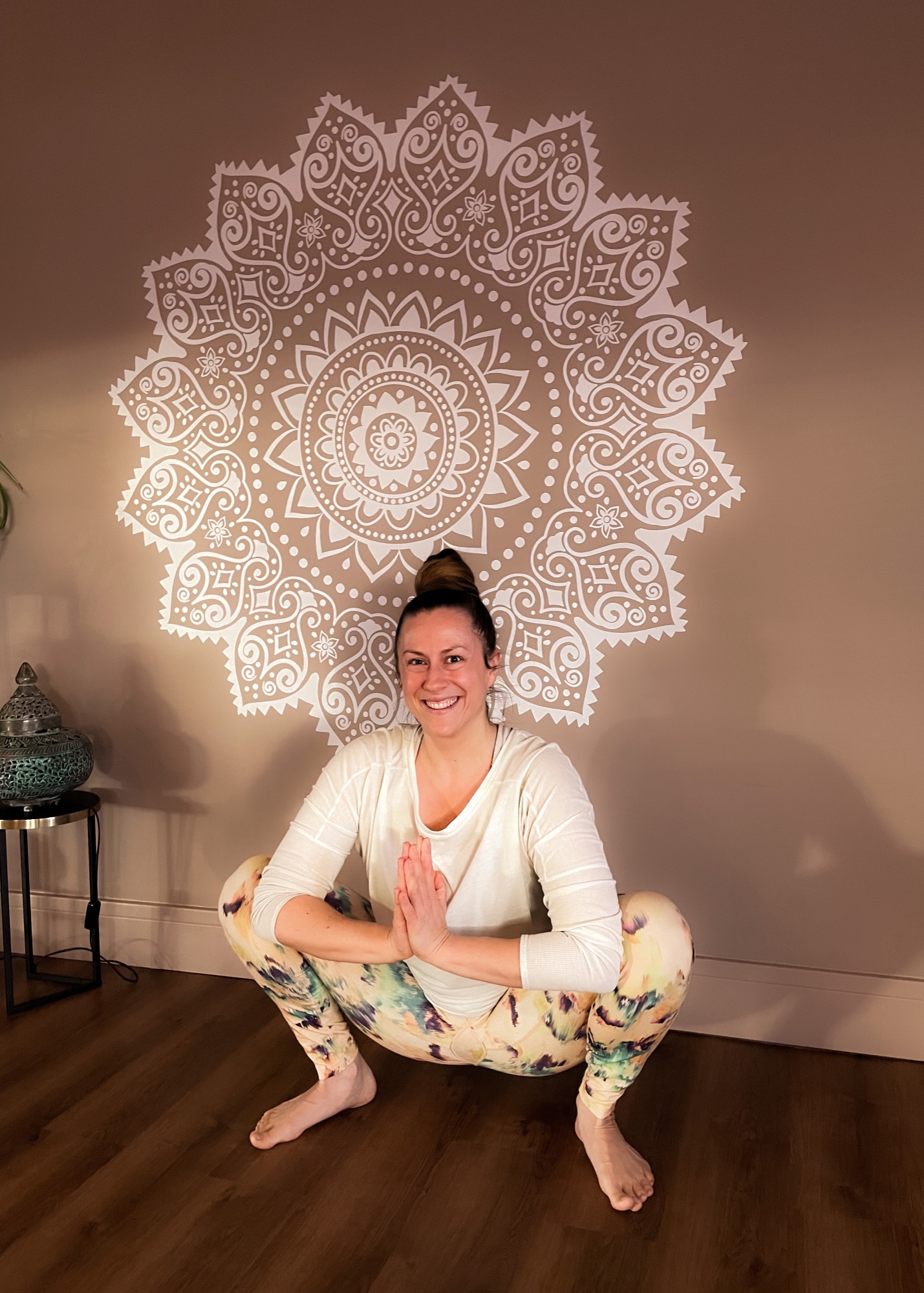 The exploration of movement supported by the breath within was why I fell head over heels with asana practice. When I stepped on the mat a few years ago for the first time, I had no exceptions.
After that class, I felt at peace. I knew then I want to go deeper, know more about yoga, and live it. I wanted to share the balance that I felt during and after yoga classes.
I wanted to help people get grounded, and take the teachings with them that they could use them in everyday life. I signed up for Yoga Teachers' Training in 2020, and successfully finished it while being pregnant.
Teaching yoga is very special to me. The sense of connection to our own bodies, breath and each other in the space is priceless. Helping people to be present in their bodies, rediscovering the power of their breath and movement, allows me to bring them closer to themselves.
Starting September 19th 2022 Mondays 19:15 - 20:30
Replacing Wednesday 18:00 - 19:15
Gentle yoga is essentially what it sounds like—a gentler style of hatha yoga practice and flows. It is performed at a slower pace, with less intense positions. Connect to your breath and body and let go of your stress. In this session you will focus on action, alignment and breath, set at a nice tempo allowing you to discover what feels good and listen to the body.
These simple sequence are easy on the wrists and great for the spine. A good practice for those new to yoga - also great for fast paced yogis who want to keep a healthy and well balanced yoga practice.

Suitable for all
Good for Improving Movement, Calmness & Peace